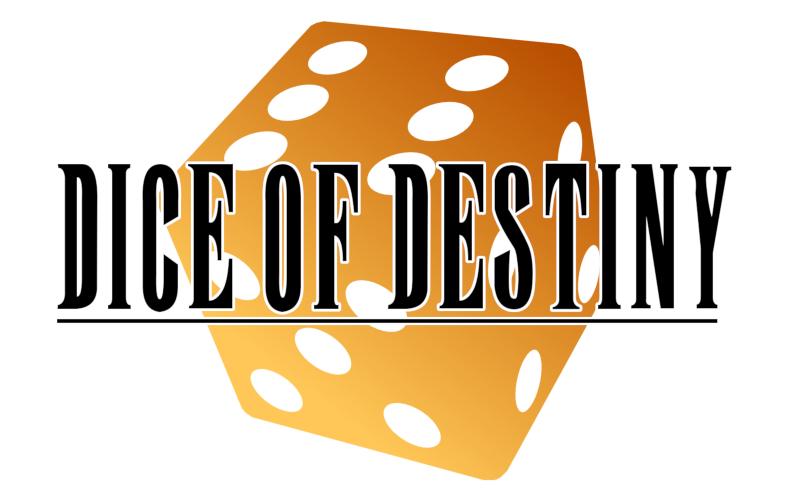 Dice of Destiny
The age of causality is ended. Across the land, the triumphs and tragedies of all, mighty and meagre, are determined by the roll of the dice. One moment, a novice thief might pick the world's most sophisticated lock with an old twig; the next, a beloved king might roll a critical failure on dexterity while attending a banquet, with spectacular results.
Clad in steel, a nameless champion embarks upon a journey to put a stop to this. His destination: the mountain's summit, where sits the dicemaster whose cruel whims have set the world atumble. In his hand are three of the Dice of Destiny; the other four must be prised from the hands of the foul Lich.
Credits
Code by JestemStefan
Art by D4yz
UI by Vela
Sound Design by Romeromey
Music by JohnGabrielUK
Dice of Destiny was made for the thirty-second Godot Wild Jam.
The soundtrack is available on Bandcamp.

Patch 1.0.1:
- Fixed bug where health doesn't update if you heal at the end of the round.
- Fixed delay for "7" skill and enemy Special skill.
- Fixed bug with game crashing if you try to play again after beating final boss.
- Added unique hand for each enemy type.
- Minor tweaks to enemies and balance

| | |
| --- | --- |
| Status | Released |
| Platforms | Windows, macOS, Linux, HTML5 |
| Rating | |
| Authors | JestemStefan, JohnGabrielUK, D4yz, Mad Parrot Studios, RomeRomey |
| Genre | Strategy |
| Tags | 2D, Fantasy, Pixel Art, Short |
| Links | Soundtrack |
Download